> Home
> About Me
> What's Reiki?
> Reiki Principles
> Free Newsletter
> What's New?
> Contact Me
> Your Reiki Store
> FAQs
Custom Search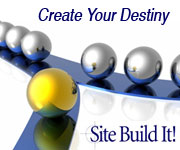 Find out more about
Lucid Dreaming

> Disclaimer
> Privacy Policy
> Tell Your Story

Follow Me on
RSS, Twitter, Facebook
Free Reiki Newsletter
Sign up to my FREE newsletter to learn more about becoming a Reiki master.
Your Reiki Forum #7
Astral projection and out of body experience
Overcoming the common perceptual mindset of space-time conditioning is an ancient human concern. The shamans were the first to abort the time and space limitations. Sharpening of their interior sight gives one the ability to penetrate everything. Astral projection is considered to be a form of out of body experience that sometimes occurs during lucid dreaming during meditation or at times of crisis. In other words, astral projection or travel denotes the astral body leaving the physical body to travel in the astral plane.
The similarity with Reiki energy flow is obvious. Both the astral projection and out of body experience are methods to become one with the universe we live in, to become perfectly integrated into the world. The mechanism consists in the soul movement into an astral body, which moves free of the physical body in a parallel universe known as the astral plane. Many scientists have recently been studied reports of people who have had a near death experience. Out of body experiences allow us to attain profound transformation in our awareness and knowledge of the universe. Moreover, it facilitates life-changing benefits, as we break free from both mental and physical limitations. These experiences are an effective way to contact departed loved ones.
These unusual experiences help us to move beyond the current limited understanding of death, thus we can communicate with the dead. The similarity between Out of body experiences and Reiki is their goal: to become ONE with the universe. This Oneness and Wholeness, at the same time, are a result of our connection with the universe, the source of the Reiki energy. Exploring our true spiritual self, by using astral projection and out of body experience or Reiki, is an effective method to attain self awareness and continuous self growth.
Share your story with 'astral projection' and 'out of body experience'
Do you have a story about this topic? Do you want to be a part of this site? Share it :-)
All Reiki Forums: