> Home
> About Me
> What's Reiki?
> Reiki Principles
> Free Newsletter
> What's New?
> Contact Me
> Your Reiki Store
> FAQs
Custom Search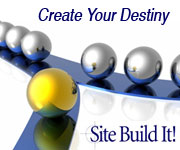 Find out more about
Lucid Dreaming

> Disclaimer
> Privacy Policy
> Tell Your Story

Follow Me on
RSS, Twitter, Facebook
Free Reiki Newsletter
Sign up to my FREE newsletter to learn more about becoming a Reiki master.
Your Reiki Forum #11
Do you think you have psychic abilities, say why?
Have you ever said to yourself: "I think sometimes I am "tuned" in to things or sensitive about things. Unhappily, it is nothing I can turn on at will or control"? If the answer is "yes", then you may have psychic abilities. Usually, the first sensations somebody feels when discovering the potential psychic abilities are desperation, frustration and lack of direction. Once you have psychic abilities, you know things others do not, but just do not know how to develop this ability to make a better life for yourself.
First , you have to understand this ability. A psychic medium can teach you the basics, and then your whole life will change. Practically, once you have a guidance and knowledge, the intuition and the psychic ability will charge you with the power to see things others do not see. Another term for psychic ability is Clairvoyance, which is considered to be the ability to psychically see clearly. Some people report they have a strong clairvoyance in many aspects. They are able to stop people in the middle of conversations and tell them what they were going to say because they had seen it play out in a dream. Others can see clearly things that will happen sooner or later.
Practically everyone has aspects of their brain that if unlocked could do amazing things, all they have to do is to accept and develop this ability. Some people have called things to happen on many occasions. This could be frightening, at the beginning of becoming aware of these psychic abilities. Afterwards, these abilities become a powerful tool to change our life. We actually depend upon these psychic abilities even without realizing it, using intuition to make decisions, making "lucky" guesses, etc. If you think you have psychic abilities, feel free to share your experiences.
Share your story with us and get your own page!
Do you have a story about your psychic abilities? Do you want to be a part of this site? Share it :-)
All Reiki Forums: