The Healing Gift
What if the healing gift lies inside of us and we simply ignore it? It should be a pity if so. There is a method to determine if a spiritual healing gift really exists inside us.
How do you know when you have a healing gift?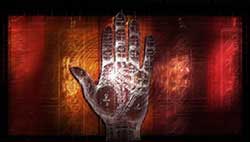 The first signs of the healing gift existence are the compassion to yourself and others, the generosity and the will to heal people. A healer is someone who facilitates healing in another, it is not him who actually does the healing, the healer plays the role of the catalyst, since natural energy does the healing.
Another question comes up. Who can become a healer? According to Reiki, the healing power is in us all. As a matter of fact, anyone who feels drawn to work with healing energy can be attuned. We are actually born healers. All we have to do is to activate this natural gift.
How can I access my healing power?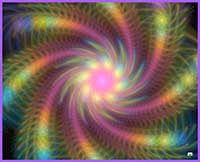 Healing others or yourself is an incredible gift that everyone possesses. To develop our gift we have to gain the Reiki state of awareness, to abandon our natural selfishness first and to gain access to higher state of self consciousness.
If gaining healing energy was ever about following rules, one could conceivably create an algorithm that generates this kind of fascinating experience. Well, that's not how it works. In order to become healers, we have to follow our intuition, but also to be aware of the fact that it is a crucial personal decision to make, because the gift of healing involves changes to healer's inner energy.
Reiki symbols
All reiki healing treatments use spiritual symbols and the Fire Serpent symbol is one of them. Its more frequent use is to open the chakras and ensure that the recipient is attuned correctly to the source of healing energy.
That's why the potential healer has to find the right place and to achieve the right state of mind to discover the magical healing secret. A personal attunement is not recommended because it may intensify previous mental and emotional health issues, the person who is to become a healer should consider a Reiki healing session with a practitioner first, and a course of Reiki healing, or should try alternative therapies.
Healing is practically an extension of a natural human capacity.
Like all human abilities, some people may access their healing gift easier than others, but everyone can develop this natural ability.
You may join reiki healing groups and talk to a nature connected therapist to gain more clarity. Moreover, some practitioners may be more talented in healing physical problems, while others know better how to heal mental or emotional issues.
Related Articles :