Spiritual Health
Why we should focus on that?
Reiki is not the only spiritual health technique that uses the energy flows, but while other practices use are based on the energy flowing from the healer to the individual, Reiki energy flows from an unlimited supply of Universal Life Force energy, in dimensions beyond our understanding, into and through our physical, mental and emotional bodies.
Spiritual health is a "sound" connection with our innate and natural spirituality. Moreover, it is way of living with wisdom and compassion, free from evil and temptations of any sort, which are harmful to our physical and non-physical being.
We may be in perfect physical health. However, we should focus on our reiki health. Why? The answer is simple. Spiritual health has a direct positive impact on mental, emotional and physical health.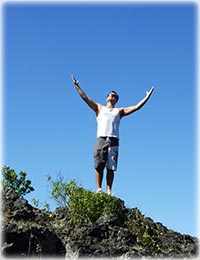 These are some of the benefits of cultivating our spiritual health:
promotes calmness,
loosens up blocked energy
promotes a state of deep relaxation,
increases inner peace,
brings mental clarity,
personal growth and emotional stability,
stimulates creativity,
increases both vitality and energy levels,
enhances personal awareness.
Since Reiki health boosts and strengthens the immune system, our health will be so complete that physical healing techniques will not be of any use, which is why we should focus on our spiritual health. Once the immunity is strengthened, both spiritual and physical body are healthy. The essential Reiki quality is to promote a deep relaxation and to release blockages within the physical, mental, emotional bodies.
Reiki healing techniques help us to connect with the Universal Life Force energy, which flows freely through everything that exists. Reiki works on our relationships, by releasing blocked and suppressed feelings. Once our energy channels are opened, we are ready to receive and to share the vital energy, so that our spiritual life becomes enriched with enthusiasm and vitality. This will also accelerate healing, diminish anxiety and increase our natural ability to buffer stress.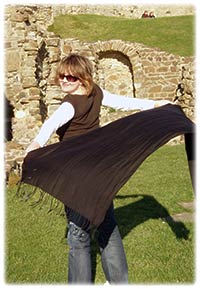 Our spiritual and physical health are intrinsically linked. We cannot pretend to take care only of one of them, ignoring the other. That will only create imbalances in our body, energy blockages and finally the energy flow, essential for our well being, will be disturbed. Both the spiritual and physical health can be improved by the addition of good habits into our lifestyle, along with removing temptations and unnecessary emotions.
The completion of spiritual health is the fact that one may experience altered states of awareness. We are continuously changing, actually we are not the same from minute to minute. It is important to recognize that growth and self improvement and that is an attribute of self awareness, that Reiki induces during the spiritual healing sessions.
Reiki succeeded in promoting the growth of one's spiritual path. Each one of us walks our own path but Reiki spiritual practices can increase deeper levels of being such as attaining self awareness.
Other articles about Reiki Therapy: